Meenakshi Cleft and Craniofacial Centre
"Cleft lip and palate can be treated very successfully, however timing of treatment depends on the type and severity of the cleft"
Most of the children with any form of facial clefts need to be monitored by a group of cleft team and craniofacial doctors from birth till adulthood to monitor the facial growth after surgical intervention.
What is Cleft Lip and Palate?
Cleft lip and palate are two common congenital birth defects. A cleft lip is separation in the lip and a cleft palate is a separation in the roof of the mouth (palate). Congenital means that the condition is present at the time of child's birth. Facial cleft can occur among all races and occur twice more commonly in boys than in girls, while cleft palate alone is slightly more common in girls.
In India Cleft lip and palate are more common and have a reported incident of 1 in 600 new born babies.
What Causes this Condition?
The exact cause of this condition is unknown in most of the cases. However the following genetic and environmental factors will lead to the cleft condition.
1) Defective Genes for synthesis of Folic acid.
2) Unwanted medications used during pregnancy.
3) Maternal Alcohol consumption.
4) Malnutrition in the mother.
5) Vitamin A deficiency.
6) Maternal smoking.
Supported by Cleft Children International
Professor Hermann F.Sailer is a world renowned Reconstructive Cranio facial surgeon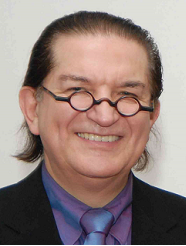 Chief Surgeon and Director of Meenakshi Cleft and Craniofacial Center
Prof. Dr. Manikandhan is a senior Oral & Maxillofacial/Facial Plastic surgeon who completed his training from A.B. Shetty Dental College & Hospital, Mangalore in
1992 and United Kingdom till 1999.

Prof. Dr. Manikandhan, MDS, FDSRCS(England), FFDRCS(Ireland)